ABOUT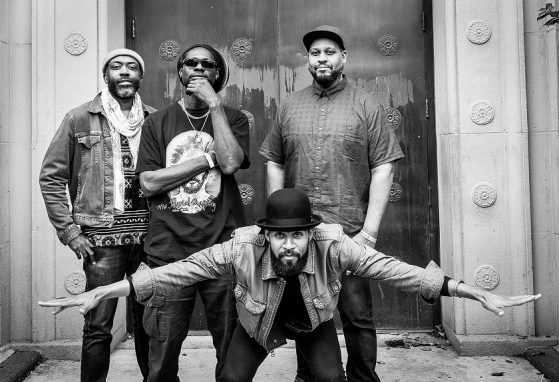 The Archives was founded by Thievery Corporation's Eric Hilton & producer/ keyboard ace Darryl ???Trane??? Burke. All members of the outfit have recorded and toured internationally with acts like Eek-A-Mouse, Black Uhuru, Culture, Don Carlos and more,??? Burke explains. ???We weave together the best of foundation roots, early dub and dancehall influences with arrangements to create a classic, yet fresh and conscious sound.???
The latest album released in late May 2020 is a tribute to the late great Gil-Scott Heron & Brian Jackson. The Lp debuted at number 9 on Billboard Reggae charts and number 4 on the NACC World Charts. Featured artists include Mutabaruka, Raheem DeVaughn, Brian Jackson, and more. The first 2 singles and video ???Home is Where The Hatred Is??? and ???Toast To The People??? is featured in Rolling Stones Mag, AP News and added to NPR Song Of The Week Spotify playlist.
The Archives feature vocalists Puma Ptah, the charismatic singer from St Thomas, US Virgin Islands who records and tours with Thievery Corporation; Burke (Moja Nya, Eek-A-Mouse, Culture) on keyboards and drummer; Leslie ???Black Seed??? James Jr. (Culture, Mishka); Guitar virtuoso Henri Tanash from Cameroon (Meditations) and Kingston, Jamaica's own on bass, Pierre Stone (Don Carlos, Black Uhuru) to round out the lineup.
We strive to play like the masters in our field, but we???re part of our generation. Modern sensibilities have developed since the golden era of reggae: better gear, more awareness of studio techniques, new approaches to improvisation, new paradigms for the concert experience, and greater social consciousness. We are not a retro band. We???re a 21st-century band with really deep roots and we want to contribute to reggae???s evolution. Same tree, new leaves.